TIMES SINGAPORE, JAKARTA – Banjar seems to have an endless culinary creation, thanks to the owners of SMEs that keep creating high quality indigenous products of Banjar. One of the SMEs that has become the top-rated bakery in this area is Suminar Cake Shop.
Suminar Cake Shop is located on Jalan Dr Husein Kartasasmita in Banjar.
This bakery is the perfect place to pamper your palate with the scrumptious, sweet cakes and pastries.
One of the signature cakes is Dark Berry Cake that costs IDR 170,000, with the size of 20 x 20 cm. This cake consists of three layers of chocolate sponge cake, decorated with dark chocolate mousse and blueberry mousse, added with blueberry fillings and chocolate glaze topping.
The other types of cakes are in display counter, such as Classical Tiramisu Cake, Rainbow Roll, and Vanilla Soes Craquellin, that starts from IDR 30,000 to IDR 50,000.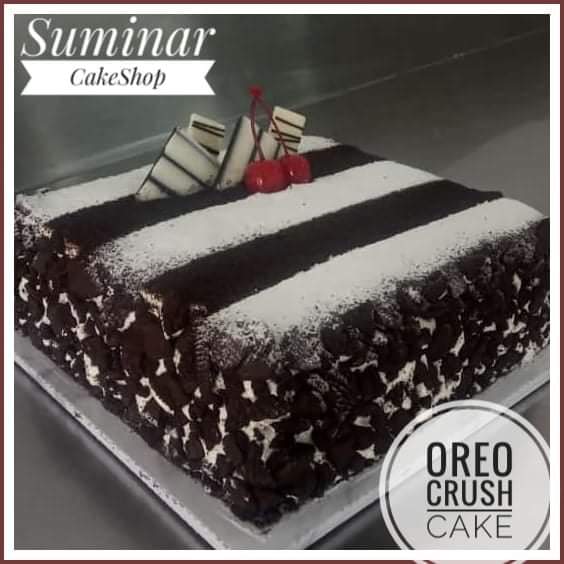 Suminar Cake Shop serves scrumptious cakes with affordable prices. (PHOTO: Susi/TIMES Indonesia)
If you are a pizza lover, Suminar Cake Shop can also be the perfect place to eat pizza. The pizza is topped with melted mozzarella, sausage and smoked beef, starting from IDR 30,000 to IDR 35,000.
Indah Silviana, the Owner of Suminar Cake Shop said that she established Suminar Cake Shop as her way to turn her hobby into a business.
"My children really love pizza. I usually make pizza for them, but then I start to turn my hobby into a culinary business," she said while preparing the orders from the customers.
In spite of the pandemic, Indah said that Suminar Cake Shop can still survive by providing delivery service via online delivery and Grabfood.
"Most of my customers order from my shop to send some cakes and pastries to their friends. We also create customized birthday cakes," she explained.
Suminar Cake Shop has become top-rated SMEs in Banjar, thanks to its affordable prices, high quality products, and the wide variety of pastries and cakes that they sell. (*)
| | |
| --- | --- |
| Writer | : |
| Editor | : Tiara Dewanti DJ |