TIMES SINGAPORE, JAKARTA – Pandemic has made us think more innovate including when it goes about the perfect destination to hang out with your family and spend your holiday together. If you still havent found out the perfect way to gather with your family you could try the campervan.
Campervan is some kind of van that has been modified as a camp truck . It probably will be one cheap alternative to have some Hollywood like camping experience in this tropical country where everything looks so expensive to the indigenous community.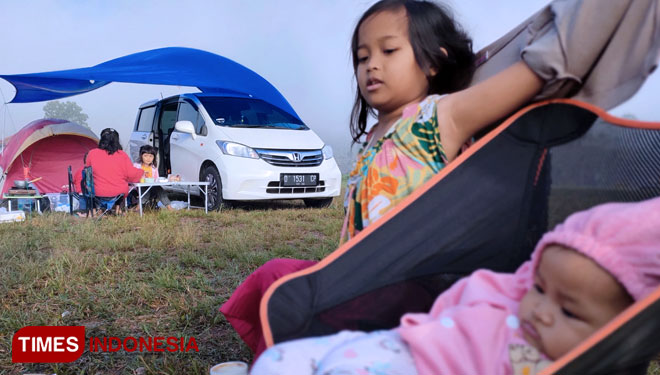 Campervan could be one alternative to spend your time with your family in outdoor area. There has been some accomodation for rent for those who willing to have this kind of experience. You might be lucky enough for Indonesia doesn't have any fine for those who park their camp in public area as long as it doesn't create any crowd or traffic.
"Good morning, Wakey wake up, rise and shine," a kid which follow his family run out of his tent to wake up the whole family at Sausin Farm, Kampung Cirando, Kadipaten, Tasikmalaya, West Java.
Campervan has become a new popular alternative for the local family, especially those who lives in Tasikmalaya. Mostly they will spend their time at an open area like those at Sausin Farm. Some people even modified their car so they don't need to spend more money to rent a campervan. It will allow them to use the car anytime they want.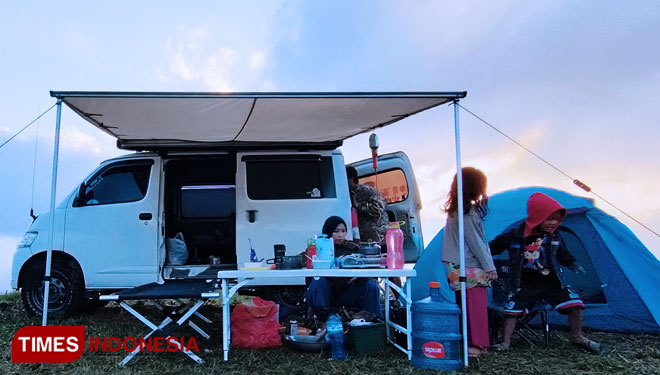 They even have a community with the same vehicles. They made a group and share some of their experience of camping with their van. "I was so shock to find out that I was not the only one who modified my car into campervan. For now I have around 7 other people who lives nearby and has modified their car," Dede a local community of Tasikmalaya said.
Campervan has given them a more affordable way to spend their time with their family and build more unforgettable memories with them anywhere. "It's also a good way to take away our kids attention from those gadgets," Dede ended. (*)
| | |
| --- | --- |
| Writer | : |
| Editor | : Khodijah Siti |