TIMES SINGAPORE, JAKARTA – Luminor Hotel Purwokerto presents its newest packet, the Patisserie Coustic for all customers. Berlian Wardani, the Marketing and PR Manager of Luminor Hotel presented the details of the brand new offer on Sunday (12/9/2021).
Berlian explained that the all-you-can-eat will be available every Friday and Saturday, from 6 to 9 PM. Only for IDR55,000, all guests can enjoy a wide variety of dishes as much as they can.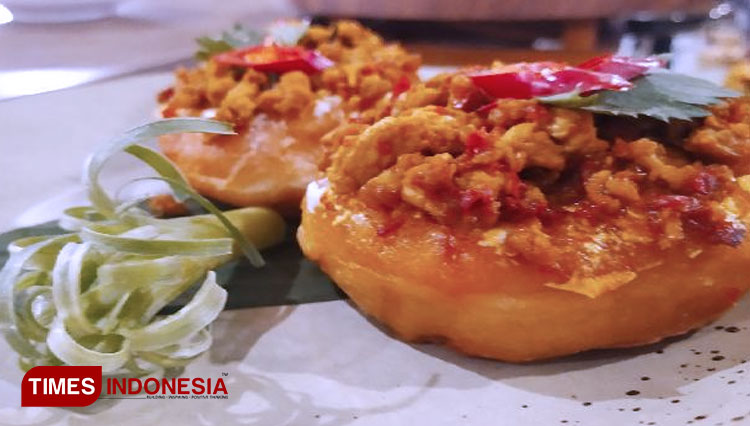 "This is our way to satisfy our potential customers, you can eat to your heart's content for a very affordable price," said Berlian.
There are also various sweets and desserts available for all beloved customers, such as various delicious pastries, doughnuts, sweet bread, Madeleine, and various beverages favored by the youths in Banyumas.
Luminor also offers one-of-a-kind varieties of traditional doughnuts with unique selections of toppings. Doughnut Rica has a topping of Ayam Rica- Rica, an Indonesian favorite traditional dish. Doughnut Klepon, Doughnut Tiwul, Doughnut Salted Egg, Doughnut Getuk, and many other variations of doughnut toppings are available to satisfy the most curious guest of Luminor Hotel Purwokerto.
Patisserie was originated from France and Belgium which is similar to a bakery, with specialized bakers (patissier) who have earned the maître pâtissier license.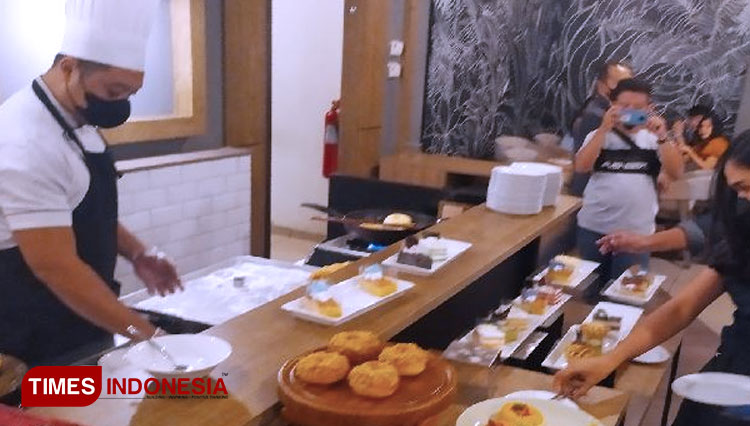 Luminor Hotel Purwokerto also offers a fun atmosphere with Live Acoustic Music every Friday and Saturday, during the period of Patisserie Coustic to complement your dining experience.
"Hopefully, the Patisserie Coustic can offer the best experience for all guests who stay and dine in the Luminor Hotel Purwokerto," Berlian said. (*)
| | |
| --- | --- |
| Writer | : |
| Editor | : Evan Julianto |