TIMES SINGAPORE, JAKARTA – The pandemic has given another idea for Batik producer to keep broaden their creativity. Just like what two owner of Batik Lintang Karangploso, Malang, East Java, Dwi Indra and Ita Fitriyah did. The two created 3 new batik designs which related to Covid-19.
Those 3 motifs are Kawung Garudeya, Garudeya Sidomukti and Covid-19. Yet they decided to print the two of them, The Kawung Garudeya and Garudeya Sidomukti only. Meanwhile for Covid-19 motif will remain only as their collection and will not be produced massively.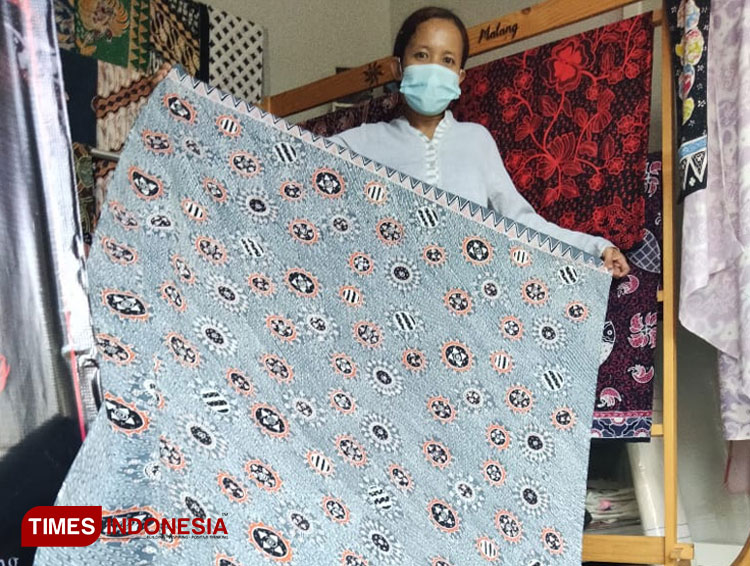 The batik Covid-19 of Batik Lintang Karangploso. (Photo: Batik Lintang for TIMES Indonesia)
Its was done for a reason. In their opinion, the motif reflects some sadness of people around them who were exposed by Covid, or those family who has been left behind by their loved ones who died for Covid-19.
To them, the motif wasn't something to be proud of, but as a reminder of the struggle of those people who fight against the deadly virus. "It's a virus, epidemic, pandemic, I don't think its worth to be made as a masterpiece," Ita said.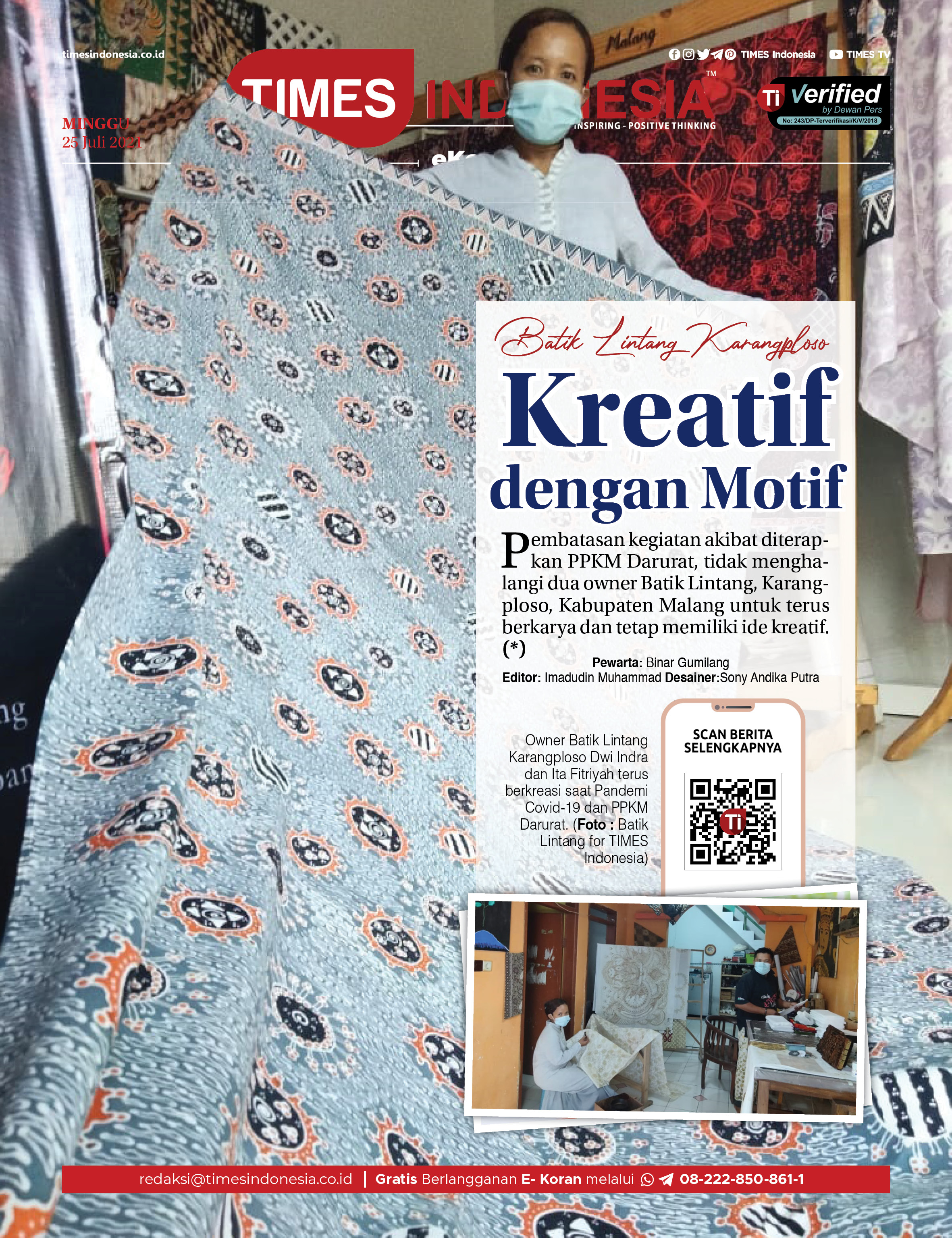 However, Ita planned to open a bid for the batik. She planned to give 50% of the income for charity. "Its been a hard time, during this social restriction, I barely manage to sell my collection, I only managed to sell three of them to the Minister of Agriculture few months ago," she added.
Though she has to face some obstacles, Ita will make sure that Batik Lintang Karangploso, Malang will stay in track and keep bringing new motifs for their customers. they will keep producing qualified batik for he market. (*)
| | |
| --- | --- |
| Writer | : |
| Editor | : Khodijah Siti |